Post-Tensioning
Tensioned Concrete offers a wide range of post-tensioning solutions from Mono Strand systems typically used in house slabs where the ground is highly reactive, Slab Systems (12.7mm / 15.2mm) suitable for suspended high rise construction, to complex multi strand systems used in heavily profiled transfer slabs.  Whatever the post-tensioning requirement Tensioned Concrete has the expertise, materials and equipment to mobilize any size project with quality workmanship delivered within tight construction programs. This we believe is what separates us from the rest. Currently based in Queensland, New South Wales, Western Australia and Northern Territory, we have been involved in a multitude of iconic structures across these regions.  We pride ourselves on delivering high quality product safely, on time and on budget.

Design
Tensioned Concrete provides efficient design alternatives to conventionally reinforced slabs by engaging specialised consulting engineers for the detailed slab design. This arrangement minimises the amount of co-ordination required between the Builder, consultants, and subcontractors which streamlines the design and delivery process. These skilful design techniques result in cost savings by reducing the number of vertical elements, transfers, non-stressed reinforcement quantities, concrete volume and project cycle time. In addition to the time and money savings,  a significant bi-product of this leaner design process is we also reduce the structures environmental footprint and impact by using a reduction in overall project materials.  Let a Tensioned Concrete Expert assess your next project to see what savings can be realised.
Epoxy Wedge
Epoxy Wedges are used when voids or penetrations are required in existing post-tensioned slabs, most commonly due to re positioning of stairs or lifts. The post-tensioning tendon can be cut after epoxy wedging  without compromising the structural integrity of the building. Tensioned Concrete has the necessary materials, plant, and know how to complete all epoxy wedge requirements.
Bridge Panels
Post-tensioning is commonly applied in Bridge construction, we have an extensive history of providing specialist post-tensioned solutions for precast and in-situ bridge construction methods. Our mono and multi-strand system, in both 12.7mm or 15.2mm, is the preferred system of choice, combined with our experienced site operatives we will ensure all services are undertaken safely, as per the project documentation and specification.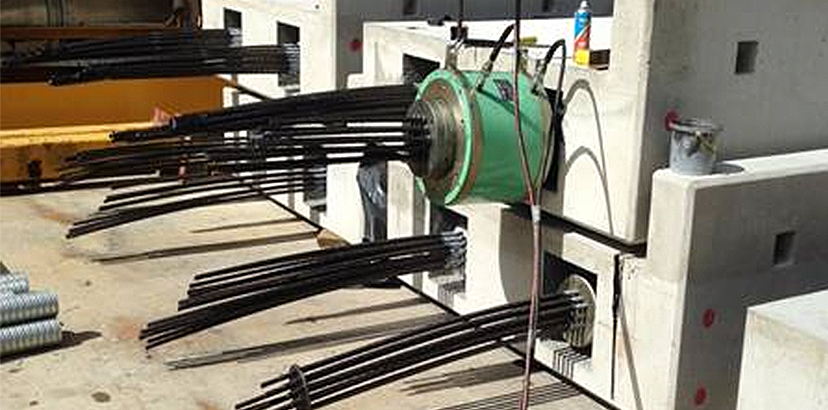 Carbon Fibre
Carbon Fibre strips are the preferred method of strengthening concrete elements because of its flexibility, versatility and superior strength. Tensioned Concrete can adapt a solution to meet your needs, for any vertical or horizontal concrete strengthening requirement.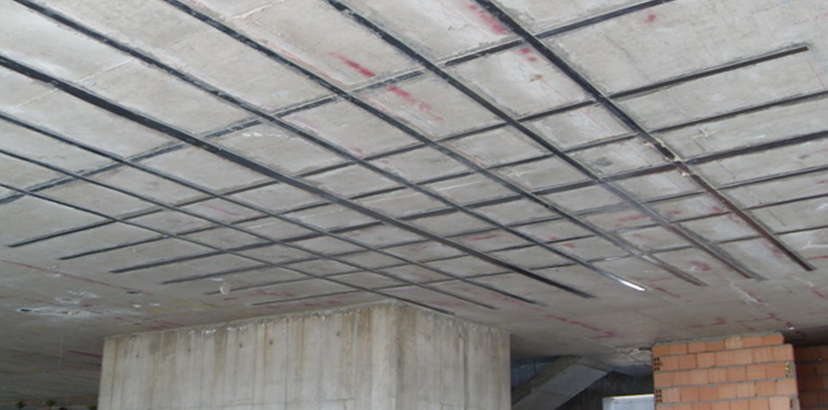 Water Tanks / Tank Rectification
Water retaining structures are growing in demand and post-tensioning is the solution of choice. We continue to deliver design and construct services for strengthening existing tank structures and also for new projects all over Australia. Our mono and multi-strand system in both 12.7mm or 15.2mm is the preferred system for all tank construction solutions such as precast, in-situ and slip form systems. Our experienced site operatives will ensure all site services are undertaken safely, as per the project documentation and specification.